Welcome to
Delray Holistic Therapy
— The Place for Solutions™
40 Years, Brief & Effective Counseling & Hypnotherapy


Expert
Marriage Counseling, Couples Counseling, Relationship Therapy, Individual Therapy
Hypnotherapy, Stop Smoking, Anxiety & Depression, Panic Attacks, Weight Loss, Chronic Pain, Insomnia

Now serving West Palm Beach, Boynton Beach, Boca Raton, Delray Beach, Wellington, South Florida & The Bahamas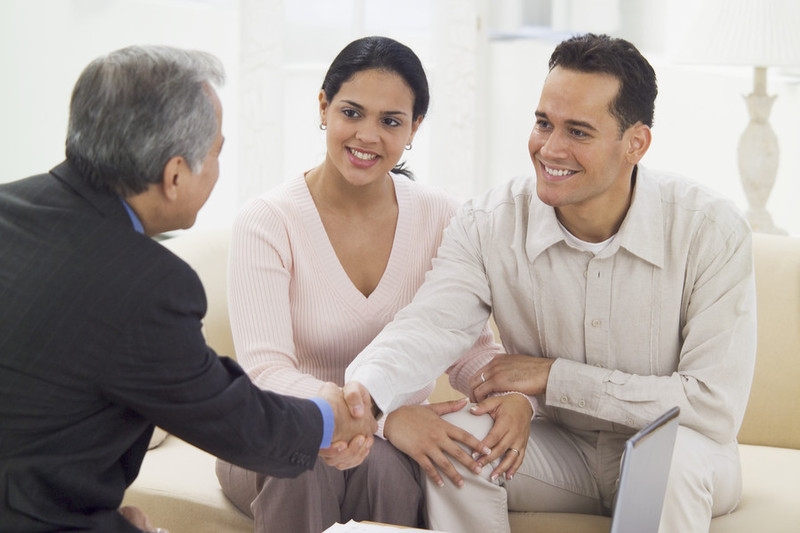 I
f you've been looking for real help right now, then you've probably seen plenty of psychotherapy websites that are short on details and full of vague philosophies and marketing hype. Delray Holistic Therapy is different. If you're serious, if you need effective solutions now, then take some time to read what's here. You want answers? You'll find them here. More questions? You can
send a secure message
directly to an experienced doctor, and get answers within hours. Want an appointment? Usually just a few days' notice is enough. You will discover that this website is different, and that Delray Holistic Therapy is the real thing.
This is the place for rapid and enduring solutions.


Exclusive, Highly Responsive Concierge Services
Our most discriminating clients have schedules that pose special challenges because of demanding hours, frequent unpredictable travel, and the need to keep a very low public profile. For a limited number, Dr. Ransen offers an exclusive concierge service that includes a superior level of responsiveness ("on call"), the ultimate in discretion, service on short notice, evening and weekend sessions, and even "house calls" to home or workplace when possible. This program is designed for business and community leaders, celebrities, and elite professional athletes.


Choosing the Best Mental Health Professional for You

When choosing a counselor, please ask good questions, tough questions. If the answers are vague, old-fashioned, or just plain unreasonable, then move on. Do your homework. This is serious. The choice of a therapist or counselor can never be undone, for better or for worse. You must ask yourself: If a therapist cannot help in a few weeks or months, then why on earth would you expect that you'd get more help by returning again and again?

Most of the psychotherapy and counseling here is informed by "Solution Focused Brief Therapy," a modern approach that is used by tens of thousands of counselors worldwide. As suggested by its name, this approach is almost always brief (requiring only several sessions). The reason is quite simple. Traditional counseling devotes many weeks or months to analyzing problems. This approach can be painful, expensive, and disappointing, for two reasons. First, problems occurred in the past, so there is nothing that can be done about them. Second, problems are the result of behaviors that failed. By contrast, Solution Focused Counseling focuses on solutions that have succeeded for you in the past and will very likely succeed in the future. This fundamentally shifts counseling from discussing what went wrong to what will go right — starting now!

Do you want to create real solutions for your marriage or relationship problems, quickly, with long-lasting solutions? Need couples counseling or family counseling? Effective Relationship Counseling? Is chronic pain, depression, anxiety, smoking, excess weight or other eating problems, excess drinking, or insomnia robbing you of life's simple pleasures? If so, read on... then call.

Enhance many aspects of your love life, relationship or marriage with powerful, cutting-edge holistic psychotherapy, marriage counseling, couples counseling, relationship therapy, expert parenting advice, marriage & family therapy, soothing and powerful hypnosis, or couples counseling that begin and end by honoring and focusing on the strengths you already possess. It's time to let go of problems like unhappiness, anxiety, depression, relationship conflict, eating and sleeping problems, panic attacks, and chronic pain.


Exactly what does "Holistic" mean?
Very often, new clients say they were attracted by that word in the name of our practice, but it is often the case that the word is not well understood. Although many people associate "holistic" with natural, alternative, or non-medical treatment, it actually has a very different meaning. In fact, some MD physicians routinely practice holistic medicine. The real meaning of "holistic" is simple. A holistic provider is one who understands that people are much more than whatever complaint they mention when they see me (or any healthcare provider). When a holistic doctor hears that a patient has back pain, he or she asks many questions about the patient's life, in an effort to learn how the complaint fits in with the patient's general health, social life, medication they may be taking, spiritual beliefs, and much more.

A holistic therapist understands that your life has a great many important dimensions, and is always curious to understand the "big picture." In a sense, this is the opposite of how a specialist treats you. A holistic therapist understands that there is no dividing line between mind and body, and treats you accordingly. When you choose to see me, you can expect me to show much interest in many aspects of your lifestyle, not limited to the reason you chose to see a me. The more I learn about you as a
whole person
, (from which the word holistic comes), the better I can empower you to quickly be free of the complaint that led you to seek my help.

Here's the bottom line:
"Treat the patient, not the symptom."
Are you troubled by frequent
anxiety or panic attacks?
Often these can feel like you're having a heart attack. Some unfortunate people suffer so badly from anxiety or panic, that they live in fear of them all the time, which only makes their anxiety worse. In many cases, we can
empower you to prevent anxiety and panic attacks,
and stop them quickly if they recur in the future.

We offer cutting-edge brief marriage counseling, couples therapy, relationship counseling, holistic therapy, marriage & family therapy, effective parenting guidance you can use today,
clinical hypnotherapy
(especially effective for quitting smoking, chronic pain, weight loss, insomnia, fears, addictions, depression and other unwanted habits), and couples counseling to people in Boca Raton, West Palm Beach, Delray Beach, Fort Lauderdale, and many other neighboring towns. You can easily be taught to
hypnotize yourself
in the comfort of your home, whenever you feel the need. All offered by a Cornell-trained doctor's degree in psychology (Ph.D., 1979), former instructor at Harvard Medical School, Florida Board Certified Clinical Hypnotherapist, and Florida Licensed Marriage & Family Therapist. The LGBT community is always welcome and understood. The fees are lower than any in South Florida from therapists or counselors with comparable training and experience, because at Delray Holistic Therapy everyone is treated in significantly fewer sessions, ranging on the average from 2 to 4 sessions. Yes, really. Dr. Ransen rarely needs to see anybody more than five times.
No Waiting, Ever!


Dr. Ransen knows that your time is as important to you as his time is to him. He will
always see you the moment you arrive.
No exceptions! Ever been to a doctor's office with no waiting room?

As you are deciding which therapist to visit, please take note of how many are dual-degreed doctors with 40 years' experience and 12 years of postgraduate training, like Dr. Ransen, having earned a
PhD in Psychology from Cornell University
in 1979, and his second degree from
Nova University
in
Marriage & Family Therapy
23 years later. Dr. Ransen is not just an experienced psychotherapist with Ivy League credentials. His practice is also informed by the serious study and college teaching experience of beliefs and practices from the East, especially from the tradition of Zen Buddhism. He was fortunate to study for almost a year under the tutelage of Ram Das, formerly Dr. Richard Alpert, Harvard University professor of psychology. Ram Das has for 50 years dedicated his life to communicating age-old Buddhist wisdom in ways readily understood by westerners. This experience has contributed in a significant way to Dr. Ransen's predominantly Western training and clinical practice.

In addition, many of our clients may be candidates for highly beneficial
hypnosis therapy
, which is often extremely effective in helping you to let go of unwanted habitual behaviors, e.g.,
smoking,
overeating
, many addictions, irrational fears, chronic pain, and much more.
You will even learn to hypnotize yourself whenever you want! How great would it be to be able to stop a migraine attack
or
free yourself from IBS
or
fear of public speaking
in just one session, with the simple and relaxing use of
self-hypnosis,
and no drugs at all? Dr. Ransen can often empower you to
be free of chronic back and other pain,
a life-changing experience,
with none of the risks of drugs or surgery.

Tired of Paying Hourly Fees for 45 Minutes?
Dr. Ransen never schedules appointments back-to-back. Session lengths range from 70 minutes to 2 hours and sometimes longer, and no one leaves feeling bad. Extra time is always available. If you're not feeling hopeful and optimistic at the end of a session, then Dr. Ransen will offer to extend the session until you are! We can end a session at a comfortable stopping point, even if that requires more than extra time. The goal is simple: you will feel better when you leave than you did when you arrived.

A skilled,
experienced
therapist can make an enormous difference. Are you ready to start behaving and feeling like the person you remember, the person you hope to be again? The person so deeply admired by, and inspirational to others?
You could become be that person again!
Best of all,
you can do it quickly and affordably,
using natural, common-sense solutions. At
Delray Holistic Therapy
, you'll find no mystical practices or meaningless psycho-babble.
You will not be tested,
diagnosed
, or
medicated
.
Is your marriage or relationship now filled with lonely hours on the internet or watching TV? Ever feel like you're living with an annoying roommate? Has your sex life slowly degraded into a dull chore, or vanished completely? Have you suffered from the heartbreak of infidelity? You will quickly discover that
there is hope!
If you've been in therapy for months or years, then maybe you should think again. If the therapy were effective, you would have found effective solutions much sooner. Please, for your own sake, consider this: If you're doing something again and again, and it's not working the way you hoped, then clearly
it's time to do something different!
What could make more sense, and what have you got to lose?

As a holistic therapist,
Dr. Ransen
is dedicated to caring for your entire well-being, instead of focusing on narrow symptoms like ADHD, Bipolar Disorder, or dozens of other "disorders" that were invented a few years ago and will probably have different names in a few years. Mind-Body-Spirit is not a foreign language here. Have you been told you must "relive" painful
abuse, trauma
or PTSD? Dr. Ransen disagrees. He will show you how to
let go of the pain,
to begin a new life starting today, and to
renew your friendship with happiness, calmness and peace of mind.
You won't find energy healing, pyramids, crystals, chakras, past-life regression, healing your inner child, soul awakening, reflexology or horoscopes here — but you can expect therapy grounded firmly in
compassion,
mindfulness
,
and
the very latest scientific evidence.
To be mindful is simply to be more aware of how you're behaving and speaking in real time, with an understanding of the likely consequences of your behavior and language. Therapy of this quality comes only from a
dual-degreed doctor with 40 years' experience in the field and 12 years of post-graduate training
, plus Board Certification to practice unrestricted
clinical
hypnotherapy
in Florida and elsewhere. You can expect respectful, open-minded, and confidential treatment — and real results in just a handful of sessions.


Come alone, with a loved one, with a spouse or other relative, or with a youngster. Just come with hope in your heart. You can expect to leave with real solutions — not a diagnosis. Problems in life are not diseases, and don't require mind-numbing drugs. Problems cry out for
solutions
— not cures — and
Delray Holistic Therapy is The Place for Solutions.
™
Regardless of how bad things may seem, our counseling really does work, beginning with the very first session. That's not hype — it is literally true and backed with a guaranty.

Call 561-865-6112 now for a free telephone consultation. You have nothing to lose and so much to gain.

We take your privacy very seriously. We will never provide personally identifiable information (including your name, address, email address, or telephone number) to any person or entity without your express written permission unless required by law. No records are kept online. Records kept on computers have case numbers only, never names, and they are encrypted for complete safety. We don't even reveal that you are a client without your written permission.