Rapid and Enduring Solutions for Couples, Families and Individuals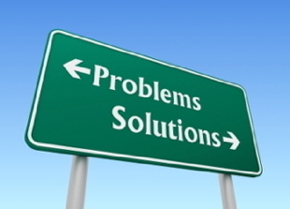 Welcome to The Place for Solutions™

If you've been looking for real help right now, then you've probably seen plenty of psychotherapy websites that are short on details and full of vague philosophies and marketing hype. Delray Holistic Therapy is different. If you're serious, if you need effective solutions now, then take some time to read what's here. You want answers? You'll find them here. More questions? You can send an email directly to an experienced doctor, and get answers within hours. Want an appointment? Usually just a few days' notice is enough. You will discover that this website is different, and that Delray Holistic Therapy is the real thing. This is the place for rapid and enduring solutions.

Most of the psychotherapy and counseling here is informed by "Solution Focused Brief Therapy," a modern approach that is used by tens of thousands of counselors worldwide. As suggested by its name, this approach is almost always brief (requiring only several sessions). The reason is quite simple. Traditional counseling devotes many weeks or months to analyzing problems. This approach can be painful, expensive, and disappointing, for two reasons. First, problems occurred in the past, so there is nothing that can be done about them. Second, problems are the result of behaviors that failed. By contrast, Solution Focused Counseling focuses on solutions that either have succeeded in the past and/or will likely succeed in the future. This fundamentally shifts counseling from discussing what went wrong to what is likely to go right — starting now! All that's needed is for you to let go of one or more behaviors that led to problems, and instead switch to behaviors that are far more likely to lead to solutions in your life.

If you perform a web search on the phrase "Solution Focused Brief Therapy," you will find hundreds of links that explain and provide evidence that this modern approach most often requires far fewer sessions that traditional therapeutic approaches; most often, solutions are found in a matter of just weeks.

Do you want to create real solutions for your marriage or relationship problems, quickly, with long-lasting solutions? Need Couple or Family Counseling? Effective Relationship Counseling? Is chronic pain, depression, anxiety, smoking, excess weight or other eating problems, excess drinking, or a sleep disorder robbing you of life's simple pleasures? If so, read on... then call.

Enhance many aspects of your love life, relationship or marriage with proven, cutting-edge holistic psychotherapy, marriage counseling, Relationship Counseling, expert parenting advice, marriage & family therapy, soothing but powerful hypnotherapy, and couples counseling that begin and end by honoring and focusing on the strengths you already possess. It's time to let go of problems like unhappiness, anxiety, depression, relationship conflict, eating and sleeping problems, panic disorder, and chronic pain.

Are you troubled by frequent anxiety or panic attacks? Sometimes these can feel like you're having a heart attack. Some unfortunate people suffer so badly from anxiety or panic, that they live in fear of them all the time, which only makes their anxiety worse. Double jeopardy! In most cases, we can help relieve you of panic attacks in just one session, and show you how to remain anxiety-free in the future. Results cannot be guaranteed and vary for individuals.. but the success rates over the years have exceeded 95 percent.

Delray Holistic Therapy offers real and painless solutions for the problems you identify (you will not be labeled with a "diagnosis") in just weeks, consistent with the Brief Therapy approach, not vague promises of "Aha! moments." We offer cutting-edge brief marriage counseling and relationship counseling, holistic therapy, marriage & family therapy, effective parenting guidance you can use today, clinical hypnotherapy (especially effective for quitting smoking, chronic pain, weight loss, insomnia, fears, addictions and other unwanted habits), and couples counseling to people in Boca Raton, the Palm Beaches, Delray Beach, Fort Lauderdale, Hollywood, and many other neighboring towns. You can easily be taught to hypnotize yourself in the comfort of your home, whenever you feel the need. All offered by a Cornell-trained doctor (Ph.D., 1979), former instructor at The Harvard Medical School, Florida Board Certified Clinical Hypnotherapist, and Florida Licensed Marriage & Family Therapist. The LGBT community is always welcome and understood. The fees are almost always lower than any in South Florida from therapists or counselors with comparable training and experience, because at Delray Holistic Therapy almost everyone benefits from significantly fewer sessions, ranging on the average from 2 to 5. Yes, really.

As you are deciding which therapist to visit, please take note of how many are dual-degreed doctors with 37 years' experience and 12 years of postgraduate training, like Dr. Ransen. He earned his second advanced degree from Nova Southeastern University in Marriage & Family Therapy. Dr. Ransen is not just an experienced psychotherapist with Ivy League credentials. His practice is also informed by the serious study and college teaching experience of beliefs and practices from the East, especially from the tradition of Zen Buddhism. He was fortunate to study under the tutelage of Ram Das, formerly Dr. Richard Alpert, Harvard University professor of psychology. Ram Das has for 40 years dedicated his life to communicating age-old Buddhist wisdom in ways readily understood by westerners. This experience has contributed in a significant way to Dr. Ransen's thinking and clinical practice.

We have served hundreds of people with solution focused therapy, hypnotherapy, marriage counseling and couples counseling to residents of these communities and others in the region:

| | | | |
| --- | --- | --- | --- |
| Boca Raton | Boynton Beach | Coconut Creek | Coral Springs |
| Deerfield Beach | Delray Beach | Fort Lauderdale | Gulf Stream |
| Highland Beach | Hollywood | Lake Worth | Lantana |
| Oakland Park | Margate | Palm Beach | Parkland |
| Plantation | Pompano Beach | Wellington | West Palm Beach |

In addition, many of our clients may be candidates for highly beneficial hypnotherapy, which is often extremely effective in helping you to let go of unwanted habitual behaviors, anxieties, addictions, irrational fears, chronic pain, and much more. You will even learn to hypnotize yourself whenever you want! How great would it be to be able to stop a migraine attack or a panic attack in just minutes, with the simple and relaxing use of self-hypnosis, and no drugs at all? Even better, Dr. Ransen can show you how easily you can prevent these attacks, so you will not have to cope with them again.

A skilled, experienced therapist or psychologist can make an enormous difference. Are you ready to start behaving and feeling like the person you remember, the person you hope to be again? The person so deeply admired by, and inspirational to others? You can be that person again! Best of all, you can do it quickly and affordably, using natural, common-sense solutions. At Delray Holistic Therapy, you'll find no mystical practices or meaningless psycho-babble. You will not be tested, diagnosed, or medicated.

Is your marriage or relationship now filled with lonely hours on the internet or watching TV? Ever feel like you're living with an annoying roommate? Has your sex life slowly degraded into a dull chore, or vanished completely? Have you suffered from the heartbreak of infidelity? You will discover that there is hope, and you are likely to discover it within just a few sessions!

If you've been in therapy for months or years, then you have my deep sympathy. If the therapy were effective, you would have found effective solutions much sooner. Please, for your own sake, consider this: If you're doing something again and again, and it's not working the way you hoped, then clearly it's time to do something different! What could make more sense, and what have you got to lose?

As a holistic therapist, Dr. Ransen is dedicated to caring for your entire well-being, instead of focusing on narrow symptoms like ADHD, Bipolar Disorder, or dozens of other "disorders" that were invented a few years ago and will probably have different names in a few years. Mind-Body-Spirit is not a foreign language here. Have you been told you must "relive" painful abuse or PTSD? Dr. Ransen disagrees. He will show you how to let go of the pain, to begin a new life starting today, and to renew your friendship with happiness, calmness and peace of mind.

You won't find energy healing, pyramids, crystals, chakras, past-life regression, healing your inner child, soul awakening, reflexology or horoscopes here — but you can expect therapy grounded firmly in compassion, mindfulness, and solid evidence. Therapy of this quality comes only from a doctor with over 30 years' experience in the field and 12 years of post-graduate training, plus Board Certification to practice unrestricted clinical hypnosis and hypnotherapy in the State of Florida and elsewhere. You can expect respectful, open-minded, and confidential treatment — and real results, usually in just a handful of sessions.

Come alone, with a loved one, with a spouse or other relative, or with a youngster. Just come with hope in your heart. You can expect to leave with real solutions — not a diagnosis. Problems in life are not diseases, and don't require cures or drugs. Problems cry out for solutions — not cures — and Delray Holistic Therapy is The Place for Solutions.™

Regardless of how bad things may seem, our counseling really does work, beginning with the very first session. That's not hype — it is literally true.

Call 561-865-6112 now. There's no obligation, and so much to gain.